Welcome to Kingdomwaves Surf School.
What better place to learn to surf than on one of the most beautiful beaches in Ireland?
Kingdomwaves Surf School runs surf lessons and surf hire at both Inch and Banna Beach in County Kerry.  Two  beautiful 'Blue Flag' beaches surrounded by the Kerry Mountains and both popular stops on the wild atlantic way. Both beaches have been voted the best beach in Ireland by Tripadvisor visitors in recent years. Beauty aside, the consistency of the surf make both beaches an ideal place to take a surf lesson.
Inch Beach, located on the Dingle Peninsula is one of the most famous beaches in Ireland and is only 20 minutes from Dingle town. It is also part of the Reeks District. Banna Beach is only 15 minutes from Tralee. From Killarney, Inch and Banna beach are around a 40min drive.
If you are not taking a surf lesson with us have your own equipment there are plenty of other surf spots around the Kerry coastline for you to explore.
We also rent/hire surfboards and wetsuits at both Inch and Banna beach so as long as you know what you are doing you are welcome to rent a surfboard and wetsuit from our large stock of boards. We have all different shapes and sizes!
Get in touch via our contact page, Phone: 087 - 744 7958 OR
The majority of our Instructor's are level 2 qualified and have between 5 and 15 years experience in coaching! We are the longest running approved surf school in County Kerry and among the first Irish Surfing Association approved schools in Ireland.
Group Surf Lessons
Whether its at inch beach or banna beach a group surf lesson is a great way to discover or re-discover your inner surfer!
It doesn't matter if you are a complete novice, someone looking for a refresher or simply just looking to pick up some tips, you are a guaranteed to learn a lot in one of our 2 hour lessons.
Summer Camps
We are over 15 years running summer camps and they are by far our most popular lessons for kids, and our busiest classes during the summer.
We can't say enough about how great these surf camps are for kids to learn everything about surfing and the ocean. The response from both parents and kids is always really positive.
Advance booking is essential.
Weekend Surf Courses
Dedicating a whole weekend to surfing can really do wonders for your learning curve.
The weekend surf package is available any weekend at both Inch and Banna.
Two surf lessons in two days and unlimited use of our full range of rental equipment for the weekend means you can clock up as much time in the water as you wish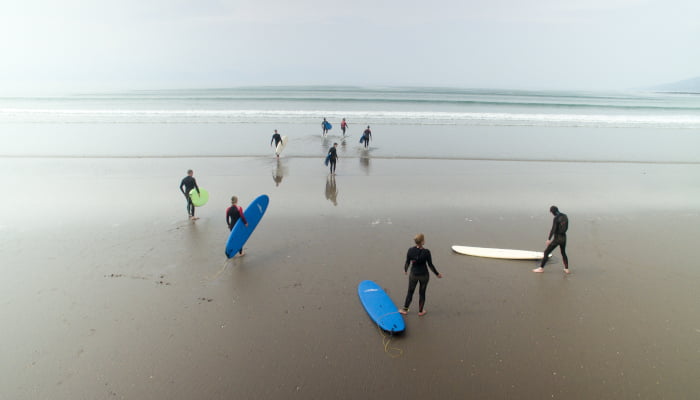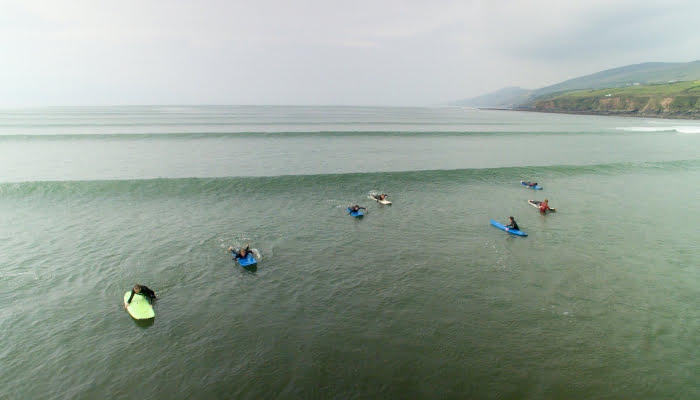 Improver Lessons
Improver surf lessons are run our level two qualified instructor's and are the best way to get your surfing to the next level.